Ook voor bouw en infra fietsenrekken
Een fietsenrek huren, alleen interessant voor evenementen? Logische gedachte, maar hij klopt niet helemaal.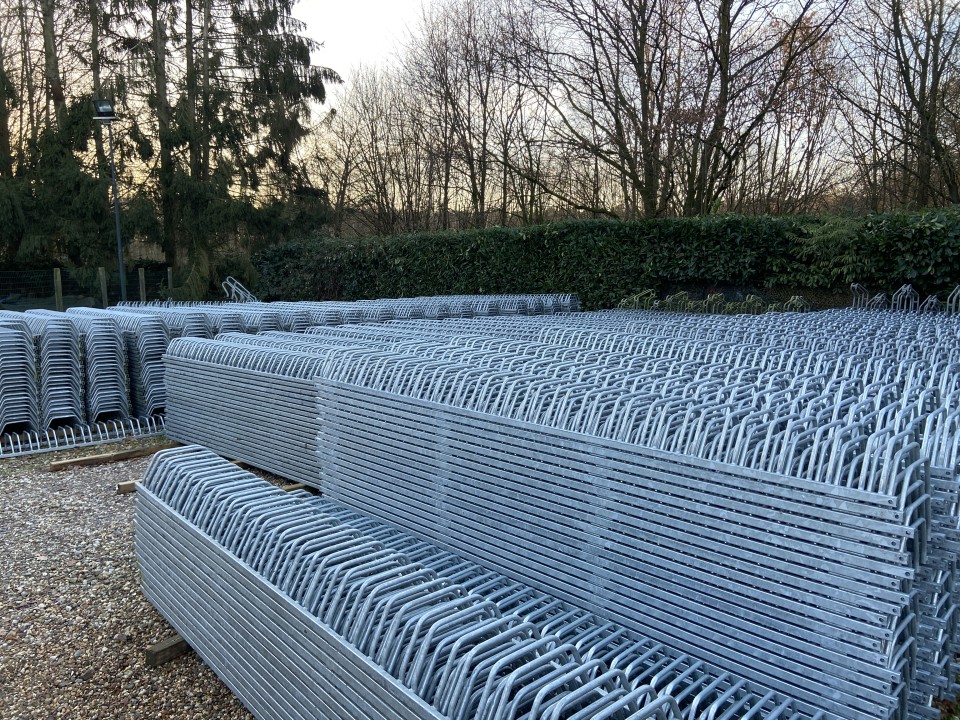 Maar liefst een kwart van onze fietsenrekken worden verhuurd aan de bouw- en infrawereld. We leggen je graag uit hoe dat zit.
Er is een wereldwijd tekort aan de materialen die nodig zijn voor het produceren van fietsenrekken. Bovendien lopen de levertijden van fietsenrekken – ook mede door het tekort aan materiaal – in rap tempo op.
Dat maakt het tijdelijk huren van een fietsenrek niet alleen een stuk duurzamer, maar ook sneller én bereikbaarder. Dat zien we nu bijvoorbeeld in de bouw- en infrawereld.
Er wordt in Nederland flink geklust aan de bereikbaarheid van bijvoorbeeld treinstations. Daarvoor zijn regelmatig de bestaande, vaste fietsenstallingen de klos: ook die worden aangepakt, of de ruimte is (deels) nodig om de bouw te kunnen voltooien. Maar de reizigers blijven wel op de fiets komen.
Een fietsenrek huren is dan natuurlijk een mooie én duurzame oplossing: je hoeft ze niet slechts voor tijdelijk gebruik te kopen om ze vervolgens weer op te stallen of weg te gooien, maar geeft ze na gebruik weer terug. Mooie oplossing, vind je niet?